The purpose of this Web Site is to promote brotherhood, friendship, interaction, and involvement on the part of all alumni by providing opportunity to continue to socialize, and network and support their chapter


Check us out on Facebook: Page 1, Page 2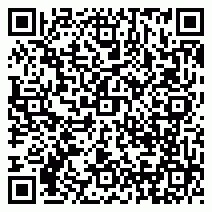 Saturday – October 1 10 a.m. Alumni Baseball — Delaney-Tewksbury Field
10:30 a.m. Greek Bed Races for Actives & Alumni – Elm St.
11 a.m. Registration – Stadium
11:30 – 2:00 p.m. Alumni Tent
11:00 a.m. TKB Alumni Association Meeting – Thomas Lounge
Noon TKB Alumni Cookout – 180 Quaker Way
Noon Athletic Training Alumni Cookout - Hermann Court
2:00 p.m. Kick-Off Football Game WC vs. Muskingum
<!-begin heading_9-->Read about TKB in the
Wilmington College May eCourier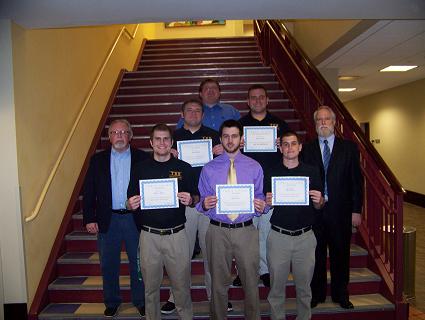 In April the Greek organizations of Wilmington College were given recognition for academic and service accomplishments at Boyd Auditorium. TKB was named Outstanding Greek Organization, TKB president, Kyle Maust, was named Oustanding Greek Organization Individual, and James Thomas,' 99, was named Outstanding Alumni Advisor.
Before the awards ceremony the TKB Alumni Association presented certificates to the Actives representing their receiving a total of $2,500 in Academic Scholarships and an Outstanding Brother Award for service.
One week earlier, Kyle Maust, Rob Weidle, and James Palmer from TKB; and James Thomas and Steve Olinger from TKBAA were inducted into the Order of Omega, a national honorary group that recognizes those who have promoted and helped Greek organizations at the collegiate level. Pictured here:
Front Row - Logan Nagel, Kaleb Cox, Kyle Maust
2nd Row - Steve Olinger( TKBAA ), Rob Weidle, Wesley Flint, Don Ellis( TKBAA)
Back Row - James Thomas( TKBAA)
---
Hey Brothers thought you guys would like to have some important dates:
This years Gulf Outing will be August the 6th at the Elks, I will get back to you with times and dates.
Rush this year will be September 22nd (unless changed)
Which means that pledge season will be September 26 to Oct. 21 or 28 if we do 5 weeks.
October 1st will be Homecoming (unless it too is changed)
Also I'm sorry about some of the emails being wrong, I will try to change them in the near future. If you have any questions please write back.
Brother Franklin
---
Hi,My name is Samuel Smith, Brother Franklin. I just joined TKB this semester. I am the new Alumni Relations Chair. Here are some updates:
There are 8 new members:
o Josh Cioca
o Zach Crawford
o Charles Hirtzinger
o Joe Stotts
o Gus Sevastos
o Samuel Smith
o Dan Bunnell
o Seth Faulkner
· New Officers:
o President- Kaleb Cox
o Vice President- Logan Nagel
o Pledge Master- Jamie Evans
o Treasurer- Joe Stotts
o Secretary- Charles Hirtzinger
o Assistant Pledge Master- Josh Cioca
o Historian- Seth Faulkner
o Greek Council Rep.- Gus Sevastos
o Community Service Chair- Jamie Evans
o Fundraising Chair- Zach Crawford
o Team Building Chair- Dan Bunnell
o Alumni Relations Chair- Samuel Smith
o Activities and Public Relations Chair- Wesley Flint
If you have any questions feel free to email me, I will be checking this email regularly. Please update any emails and I will keep you updated on events.
Thanks,
Brother Franklin
---


Hi, I'm Steve Olinger( '69' ), the Secretary for theTKB Alumni Association. From Wilmington College and from the records of the TKB Actives, we've been able to gather almost 200 e-mail addresses, in addition to the mailing information and phone numbers that we already have. For some of the e-mail addresses we couldn't put names with them. That's why I'm contacting you.

Please send me a reply and supply as much of the following info. as you can:
If you are looking for contact info. for any TKB, contact me and I will get it to you or do my best to find it. Do you have any contact info. for a TKB that probably isn't in our records? Please send it to me and I'll get it recorded.
We have a TKB alumni website that has been created and maintained by 'Chaz' Vonderheid( '92'). As our TKBAA develops we will be reporting more stuff on this website. Please check it out.

Fraternally,
Steveo

TKB Alumni Assoc. -1st Annual Report / Meeting #6 10 -17-09
TKB ALUMNI ASSOC. - Minutes - Mtg.#3 3-18-09



---
Appraisal Works is a full service real estate appraisal and real estate consulting firm specializing in complex and rural real estate appraisals in southern Ohio. We provide accurate, reliable commercial real estate appraisals, residential real estate appraisals, insurance evaluations and appraisals, appraisals for litigation, and thorough research for specialized consulting assignments.

Appraisal Works is owned by Doug Walker. Doug is a State Certified General Appraiser and has a bachelor's degree in Finance and Economics from Wilmington College of Ohio. He has also completed specialized appraisal classes covering many aspects of appraisal, consulting, report writing, expert witness testimony, and evaluating particular property types. Doug has been a real estate appraiser full time since 1993 and has owned Appraisal Works since 2001. To verify Douglas E. Walker's certification as an Ohio Certified General Real Estate Appraiser, visit the website of the Appraisal Subcommittee of the Federal Financial Institutions Examination Council at www.asc.gov

The following links will help you navigate our site.
Oberon Theatre Ensemble
The Oberon Theatre Ensemble is an active player in New York's independent theatre community. Now in our 11th season, we combine classic, contemporary, and new works in repertory. We believe in the joy of a well told story, the connection offered by a supportive community, and the magic of the theatre. More.
Brad Fryman - Artistic Director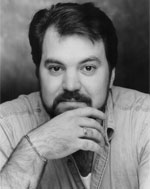 Brad Fryman is one of the founders of The Oberon Theatre Ensemble and its current Artistic Director. As such he has helped produce fifty full-length plays, over 55 staged readings and Extras, and a plethora of fundraisers and special events. Last year's Merry Wives of Windsor was directed by Brad. Oberon appearances include the Bard's Taming of the Shrew (Petruchio), King Lear (Edmund), A Midsummer Nights Dream (Demetrius), Winters Tale (Autolycus), Twelfth Night, Measure for Measure and The Tempest. Other Oberon classics include Three Sisters (Vershinin) and Ghosts (Jacob Engstrand). Contemporary performances include The Physicists (Mobius), Moonchildren (Uncle Murray)

OOBR

Best Play, and an adaptation of The Miser (Jacques). Oberon premieres include Pieces of Seven and Finding Louise. Regional credits include Sweet Bird of Youth (Dan Hatcher) at the

NJSF,

Twelfth Night (Malvolio) Second Company, and The Mousetrap (Paraviccini u/s) at Peterborough Players. Born Yesterday (Ed Devery) at The North Canton Players- winner Best Supporting Actor. Charlie Baker in The Foreigner, Bottom in A Midsummer Nights Dream, Juror #3 in Twelve Angry Men and Tom Wingfield in the The Glass Menagerie are other regional favorites. Film credits include The Followers, Restaurant, and the lead Joe Campbell in the feature film Snakes and Arrows. Brad has his Master of Fine Arts in Acting from The Ohio State University and a Bachelor of Arts in Theatre and Psychology from Wilmington College
"The character and qualifications of a leader are reflected in the men he selects develops and gathers around him. Show me a leader and I will know his men. Show the men and I will know their leader."